HAVA Pusher Leg is used along with a Wet Rock Drill Machine in drifting and tunneling operations for inclined and horizontal drilling.

HAVA Pusher Leg / Air Leg (BMK62S)
The feed cylinder of steel and the rugged, simple design of the parts of the feed guarantee operation without disruptions and reduce maintenance cost to a minimum. The feed pressure is regulated with a control valve on the air inlet which is both throttle and shut-off valve. The feed pressure can be unloaded by means of a button-operated relief valve.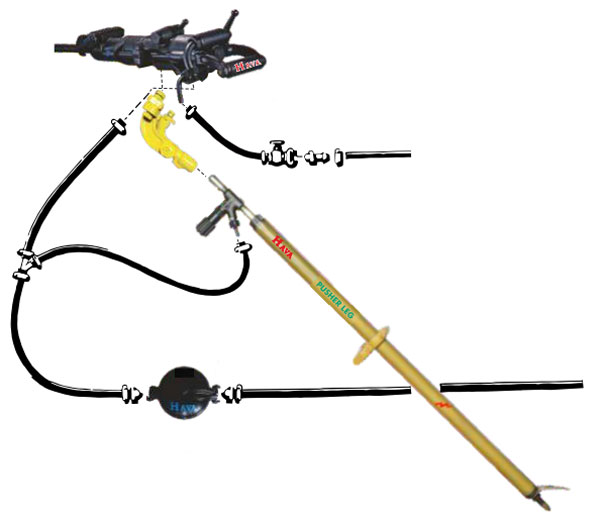 Applications:
Underground Horizontal Drilling
In tunnels for Inclined Drilling
Product Features:
Bottom operated relief valve
Throttle Control valve for regulating feed pressure
Robust Design
Low Weight
Technical Specifications
Net Weight
Length
Length Extended
Extension Length
Piston Diameter
kg
lb
mm
in
mm
in
mm
in
mm
in
17
37.5
1815
71.5
3115
124
1300
51
53
2.09